Doctors
Meet the experienced and friendly doctors who make Essential Family Vision Care the leading provider of vision care products and services in DeForest: Dr. Julia Edwards, Dr. Trixie Eakin, Dr. Stephanie McCaig and Dr. Kallie Harrier.
---
Dr. Julia B. Edwards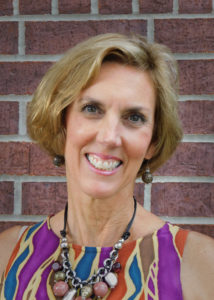 Dr. Julia B. Edwards, a native of Wisconsin, is a graduate of the University of California, Berkeley, School of Optometry. In addition to providing exceptional family eye care, Dr. Edwards oversees the treatment and management of glaucoma, diabetic eye care and macular degeneration as well as cataract co-management. She enjoys camping, hiking, biking and weaving.
---
Dr. Trixie I. Eakin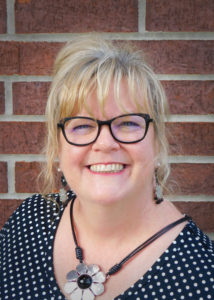 Dr. Trixie I Eakin, a native of Oregon, graduated from Pacific University College of Optometry in Forest Grove, Oregon. Dr. Eakin is committed to exceptional family eye care, including emergencies, and has additional training in pediatric eye care and vision related learning problems. She enjoys kayaking, volunteering in the community, crocheting, biking and camping.
---
Dr. Stephanie McCaig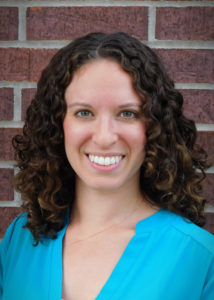 Dr. Stephanie McCaig joined the Essential Family Vision Care team in 2017. She is originally from British Columbia, Canada, and completed her Bachelor of Science degree at the University of Waterloo in Waterloo, Ontario. She then traveled to Chicago to complete her optometry degree at the Illinois College of Optometry where she graduated cum laude. Dr. McCaig has taken a special interest in treatment and management of Dry Eye Disease at Essential Family Vision Care. To serve her community, Dr. McCaig is an active member of the Madison St. Patrick's Day Parade Committee and coaches the 'West Madison Muskies' Special Olympics swim team. Outside of seeing patients, Dr. McCaig enjoys outdoor activities of all seasons, travel, reading, cooking, and spending quality time with family and friends.
---
Dr. Kallie Harrier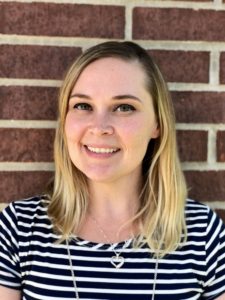 Dr. Kallie Harrier, a DeForest native, has returned home to practice optometry at the same office where she was once a patient. Dr. Kallie welcomes patients of all walks of life, but has a special place in her heart for her geriatric patients, especially those suffering from eye diseases such as diabetic retinopathy, glaucoma and macular degeneration. She hopes to introduce these patients to specialized tools, called low vision devices, to help improve quality of life by helping them better utilize what vision they have left. Dr. Kallie enjoys kayaking, hiking and soaking up the summer sun with her nutty Siberian Huskies, Nyla and Sabine. Some day she wishes to visit all of the National Parks with her beau.
---
---